About Us
Our mission is to make Aerial Yoga and Aerial Arts accessible to everyone. Aerial Yoga Gear was founded by a need for high-quality aerial equipment at an accessible price.
We simplify the process to find the right aerial equipment through our instructional videos, easy to use products, and personalized guidance to help our customers achieve their aerial and yoga goals.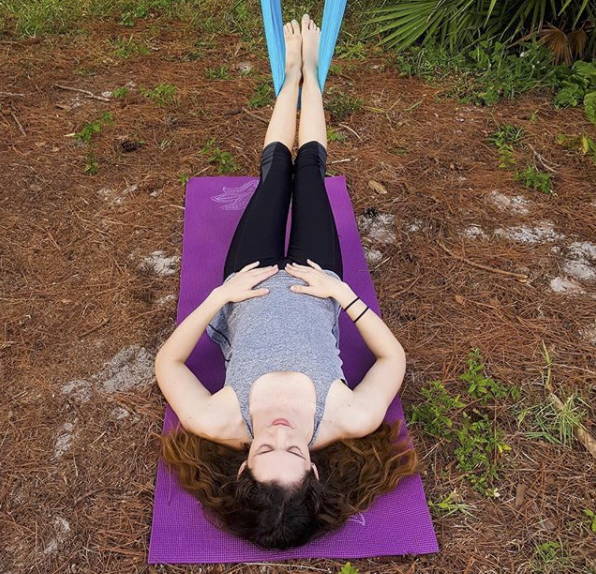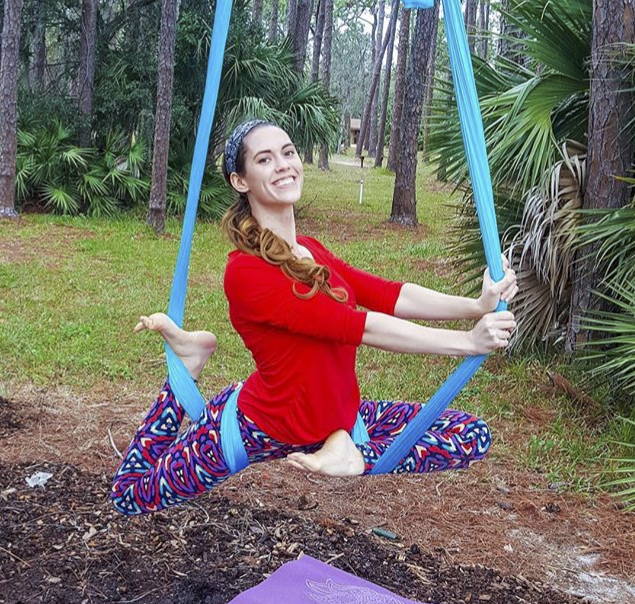 We cater to both studios and individuals for home use to promote not only the fun and beautiul art of aerial but also the natural healing and meditative qualities of aerial yoga. We believe that everyone who needs or wants to try aerial should be able to do so easily and safely.
Elaine is the owner and founder of Aerial Yoga Gear. She is also an Aerial Yoga Instructor in the Clearwater, FL area. Her favorite poses are pidgeon and spinal twists! In her spare time, she attends Aerial Silks and Hoop classes. Outside of aerial, she enjoys traveling, hiking and being outdoors.
Marketing and Operations , OH
Katie manages social media marketing and operations, based out of Wakeman, OH. The "chandelier" pose or the "monkey" are some of her favorite poses. She has gone skydiving and loved it! She also loves her fur baby, who is a Siberian Husky named Ace. She loves to travel anywhere that it is warm!
Questions? We're here for you.
Please reach out with any questions, comments or concerns. We're a small, family-owned online business and we strive to provide personalized attention to help you meet your aerial goals. Your feedback helps us grow; we love to hear from you!
Thanks!
This field is required
This field is required
This field is required
Phone: (813) 359-9642 or 813-FLY-YOGA - Please leave a message and we'll return your call within 1 business day.

Why Aerial Yoga Gear?
Aerial Yoga Gear was founded by a search for the perfect at-home aerial hammock solution. I couldn't find an affordable, safe, high quality option and was intimidated to set it up in my apartment. I decided to create my own hammock set and sourced the highest quality fabric and rigging equipment available.
Then I started Aerial Yoga Gear to share my hammock set with others - as well as spread knowledge, high quality products, and aerial yoga love to over 30 countries. Ultimately, we want to make aerial yoga accessible everywhere! Our hammocks are the first choice of yoga studios all around the world. Now our collections include our signature yoga hammmock set, aerial rigs, aerial hoops, aerial silks, accessories and more.
We are here as a resource for you and strive to create content to encourage, inspire you to be a healthier and happier you.
Aerial Yoga Gear strives not only to provide the highest quality gear for aerial arts - we'll give you all the tips, tricks, and tutorials for you to either start aerial at your studio or start practicing at home today.
~Namaste~
Elaine E.
Owner and Founder
Wondering about Aerial Yoga?
The inversion benefits of Aerial Yoga will lengthen your spine and relieve pressure. An inversion is a pose in which your heart is higher than your head. Every day, gravity and daily activities compress our spines and lead to back pain. Inversion therapy reverses this pressure and provides relief in just a few minutes upside down. Aerial Yoga combines traditional yoga with inversion therapy, dance, and strength training.
The fabric aerial yoga hammock makes it easy to achieve yoga poses that are typically very difficult on the ground. 
The aerial hammock can be used as a cocoon, and it is amazing for meditation, relaxing, and napping. It can be used indoors or outdoors and can be a fun way to change your exercise routine.
For more information on aerial arts, check out our blog!